Delivering Digital Marketing StrategieS THAT Attract Customers
Billboards, magazine articles, and television commercials are becoming a thing of the past; Digital Marketing has been proven to be more effective in attracting customers during this day in age.
Today's consumer is more likely to search for any needed product or service using the internet on their computers, tablets, or mobile devices rather than searching through newspaper classifieds or flipping through yellow pages in a phone book.
Internet searches leading to pertinent information on a credible website is the most common way that consumers are discovering products and services. The average person spends nearly six hours a day using various forms of digital media, so the most effective way to reach today's consumer is via digital marketing.
DIGITAL MARKETING STRATEGIES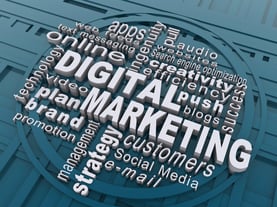 Donovan Digital Solutions uses a variety of digital marketing strategies, such as blogging, search engine optimization, landing pages, social media, and calls-to-action to help influence buyer behavior.
Taking charge of your websites content delivery and distribution channels is essential. These results allow businesses to better understand the buyer persona they need to be targeting. From there, focus on what potential customers are interested in and the questions they are asking. Having a continually updated and informative website will gain credibility and target the people who are most valuable to a particular business.
Digital marketing is essential in today's world. With both competitors and potential customers utilizing online services, digital marketing is the only way to stay ahead. We understand that when you're a business owner, it is hard to find time to keep constantly up to date on the online world, and it can be even more challenging to know exactly where your customers are online. It can become intimidating and overwhelming, but Donovan Digital Solutions can help implement proven digital marketing strategies to help your business grow.
Understanding The Buyers Journey

One of the most important aspects of digital marketing is understanding the buyers journey. Once this is understood, companies will be able to attract desired prospects to their website the correct way which will most likely turn them into customers.
Awareness

:

This is the first step in digital marketing. Your potential customer has a problem or question and has taken to the internet to solve it. Yes, you want your product or service to be their answer, but for right now they are just looking for who can provide them with the information that they need. It is important not to jump the gun and begin talking about yourself, keep it educational and content driven. Although they are not ready to make a purchase they have successfully stumbled upon your website, and you have the answers they are looking for! That is a crucial step. Now, you need them to stay.
Consideration:

Your content information is what attracted the consumer, but you need to make them stay by showing them you have an abundance of information and experience. Credibility and trust are essential at this stage in the

buyers

journey. The consumer needs to be confident that your business has the solution to all of their problems.

By having stayed on your website, or returned to it, to search for more information regarding your services or product, the consumer is already actively expressing interest.
Decision:

At this point the customer trusts your company because it has

devoted its time to

providing the correct solution and information to specifically fit their needs. Time to seal the deal. Now is when it would be smart to introduce your product or service. What a coincidence, you have exactly what they're looking for!

Tell them more about your specific product or service and how it is exactly what they're interested in. Show them why they need it and exactly how it will benefit them. They already trust you and have done ample research; it would only make sense to buy from you as well.

During this step, you need the consumer to make the final step towards purchasing what you're offering. Use a CTA or call-to-action, to give the customer a quick and reliable way to obtain your product or service. In return, your business can obtain their information, such as their email, address, phone number, and profession. This gives business owners an on-going analysis of who is in need of their product or service and why, which can prove beneficial long term for the attraction and retention of customers.
Creating a Strong Online Presence
Although this may seem obvious, the most important thing for a business to strive, is to have an online presence, a website that delivers value. The majority of consumers will first use online search engines, such as Google, to find an answer to a question or problem.
From there they lear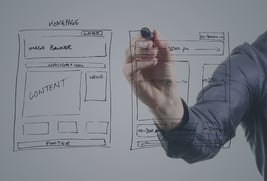 n more about the solutions and the particular businesses that have the capabilities to solve their problem with their product or services. A business that does not have a value driven website is doing itself a great disservice. They are missing out on a valuable opportunity to get themselves noticed by customers who are searching for their exact product or services!
Modern day businesses need to have a strong online presence to attract their desired customer.
As the younger, more tech-savvy, generations begin to contribute to our economic growth, businesses need to understand and adapt to these new online searching and shopping behaviors.
The way consumers search for products and services has changed significantly over the last decade, so why shouldn't your advertising techniques?
Donovan Digital Solutions will effectively market your company online. We understand the ever-changing digital marketplace and are equipped with the necessary solutions to get results for our clients.
We offer a variety of proven digital marketing strategies and professional website design.
Click the link below to contact us if you are interested in implementing cutting edge digital marketing strategies for your business to get found.
---