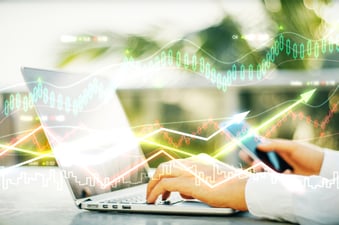 ---
Why Blogging generates Business leads
It isn't a secret the internet has had a considerable impact on societies daily tasks; including everyday life and work routines.
No need to step out of the house, you can catch up on the latest gossip, or read breaking news with just a click of a button.
The world of business has also adapted to this internet savvy lifestyle as a way to connect with likely prospects and generate new leads.
Since 1999, the blogging movement has picked up speed throughout many companies.
The majority of professionals far and wide have realized it would be silly to miss out on such a cost-efficient tool to promote their services.
Why? Blogging is free, time efficient, and almost serves your brand as an around the clock working employee.
First, let's distinguish what the difference is between blogging and business blogging?
Business blogging is a marketing tactic that uses blogging to strengthen your companies on-line presence.
What is blogging?
Blogging is a piece of short- form content. Primarily, a blog post is posted on your "blog" website, informing your prospects of updated relevant content. The goal is to promote your businesses brand in some way, shape, or form.
On average, Hubspot has found business websites with blogs get 55 percent more visitors, and 97 percent more links to their site.
When choosing a topic for your business blog you want to write content on subject matter related to your business.
How to develop a topic to attract your audience?
Start with considering your customer's questions and concerns. Listen to their wants and needs, and develop a business blog off your customer's desires.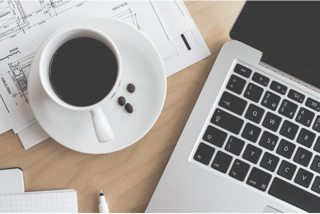 Expanding on educational content can help provide your users a list of solutions to brainstorm throughout the buying process.
Provide insight into your business. People love to go behind the scenes, talk about why your techniques and style works, or give a brief tour of the person who makes it possible.
Keep your customers informed. Explain your latest products, new services, promotions, store openings, or community events you support. Be sure not to become too boastful this should be more of a conversation between you and your customer.
What is on-line visibility?
Being visible on-line is exactly what it sounds like, your company can be viewed and found on the internet. People can locate your business through search engines, blogging, and social media.
What are the benefits of writing business blogs?
Blogs Help drive traffic to your site. To make your site a valuable marketing tool, you want people to be able to find you. One way prospects will find your site is through search engines.The likely hood of being detected increases as your website collects more pages.
Helps convert the traffic into leads- Adding a call-to-action to your blog can help generate leads. Many times these call-to-actions offer free content like eBooks, whitepapers, webinars, or free trials; these forms are great ways to request information from your prospects.
Helps establish authority- Consistently creating content that is helpful to your audience will help you become an authority in their eyes. Creating informative content and providing solutions to problems not only builds trust for your prospects, but it's also beneficial for your Sales Professionals. Think about it. How many more leads could you close if a customer identified with blogs written by their sales person?
Drives long term results- Let's say it takes you about an hour to write and publish a blog post. The first day you may generate about ten leads, the second day about five more leads...then snowballing to a few more leads collected through social media, e-mail, etc.
After the initial excitement resides, it isn't over. Your blog is now ranking in search engines. You are bound to attract traffic for additional days, weeks, months, and years to come. What initially equaled to be a few hours of work could turn into hundreds or thousands of leads in the future.
To sum things up, companies that blog have far better marketing results. Hubspot has found on average; blogging creates:
55% more visitors

97% more inbound links

434% more indexed pages
In a nutshell, business blogging is a low-cost way to enhance business digitally, while generating new leads and customers.
Get advice directly from Donovan Digital on how to generate more leads and close more customers with your business blog.