Marketing Trends in 2018 That Will Help Grow Your HVAC Business
The amount of time people spend online is continuously increasing, which means in 2018 it is only going to keep increasing. What does this mean for your HVAC Business?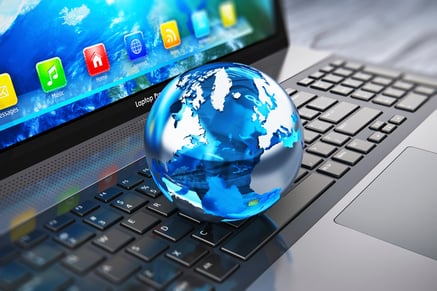 You will need a strategic sales and marketing strategy that utilizes the best use of digital marketing to create more visibility and drive revenue to your HVAC business.
If your HVAC business lacks a digital marketing strategy and an online advertising campaign, you will be missing a huge opportunity to help your business grow.
Below is a list of the Top Marketing Trends in 2018 that will help grow your HVAC Business:
Tip #1 Content Marketing
Although content marketing is not new, it builds value and is definitely evolving.
It is important to provide your potential customers with some sort of value through the content that you post.
Many business owners are utilizing more complicated content strategies involving ebooks and infographics. Moreover, if your competition is providing these services and you are not, you will be missing an opportunity to obtain qualified leads.
It is important to satisfy your customer's needs by providing them with content that will educate them and answer all of their questions. If you can hold their attention with consistently providing the content they are looking for; you will win their business.
Creating in-depth, engaging content that has a strong visual element will attract potential customers. When you know what your audience is looking for, you will be able to create content that they want to consume, which will keep them coming back for more.
Staying in front of your prospective clients through regular, engaging content posting will increase your chances of being first-in-mind when your services are required.
When you find a balance between your services and creating content that your audience wants to learn about, you will find a much bigger return on your web traffic and lead generation.
Tip #2 Video Advertising
If you are not using video as a form of marketing and advertising, you probably should be.
Incorporating video into your marketing will be a key element of your marketing strategy.
Video grabs attention and communicates your message more effectively than text or still images alone. It is important to recognize this and begin to develop a video advertising strategy for your HVAC business.
Whether you use video as a type of content or a paid ad, it will drive a considerable amount of engagement with your potential customers.
Since the rise of mobile use and the drop in data costs, many people will watch videos on their smartphones as opposed to reading written content.
You can even repurpose some of your existing written content and turn it into a short, informative video and upload it directly to social media.
Once you know what your audience is looking for, give them something worth paying attention to.
Tip # 3 Mobile Optimization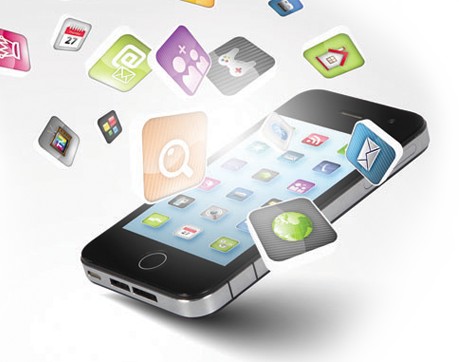 Mobile devices have completely changed how people search and buy things.
The majority of the population will spend more time browsing on their mobile devices compared to a desktop or laptop computer.
If your website is not optimized for mobile devices, it will create a poor user experience which may cause the customer to leave your site and look for something that is more user-friendly.
Part of being optimized for mobile devices means you ensure your hours, phone number, and address are all correct.
It is also important to make sure you have a review process in place so when someone searches for your services on their mobile device, they are presented with current, positive reviews regarding your business and the services that you provide.
When people are using their mobile devices for searches, it often means they are ready to take action, and if your website is not properly optimized for mobile use, you could miss out on a large number of leads.
Tip # 4 Mobile Site Load Speed
Nothing scares a potential customer away faster than a slow load speed when they are trying to look at your website on their mobile device.
If it takes more than three seconds for your website to load on a mobile phone, you are losing customers.
If you do not know your websites load speed for a mobile device, you can use any number of tools such as Google's Test my Site tool.
If you do not know how to make improvements to your load speed, it may be time to contact a digital agency to help improve your site, so you are not missing out on leads.
Tip # 5 Facebook Advertising
Facebook has become quite effective for businesses to market their products and services.
A Facebook ad presence will help you stay in front of high-value prospects, and even among a specific demographic.
With Facebook's advanced targeting capabilities, it will give you the opportunity to not only focus on demographics but also on behaviors and affinities as well. The more specific you can be about your buyer persona, the more successful your Facebook advertising campaign will be.
Using Facebook Ads has quickly become a must when it comes to advertising for your HVAC company. Facebook helps to amplify your brand and product messages to your customers.
Even if your Facebook ad is not viral, it can still generate more engagement, awareness, and likes for your brand online.
Contact Our Leading Digital Agency to Help Grow your HVAC Company
If you own an HVAC Company and are looking to grow your business, you may need help putting the above tips into play.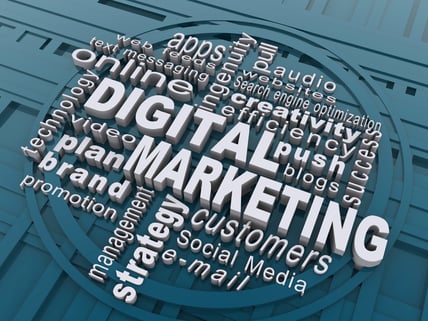 At Donovan Digital Solutions we have a team of experienced marketing strategists who have experience working with HVAC Companies.
We offer a full array of internet marketing strategies as well as professional website design and development to help your company grow.
Let our team of digital marketers utilize the Top Marketing Trends in 2018 to Help Grow your HVAC Company.
Click below for a free consultation today!