Your website is the most powerful sales tool you have to reach the customers of today. The question becomes if my website can be this powerful link between my knowledge and the customers needs, how can I turn my website into the ultimate sales tool?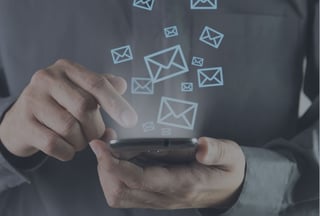 Most of our clients come to us with specific needs related to what they want their website to look like, how they want it to function and how they can teach about their industry, and while those items are all necessary in their regard, the question that hardly ever gets asked is how can you turn my website into a sales-generating machine?
Today, we will share with you 5 strategies on how you can turn your website into your top sales person!
*Now a caveat for simplicity sake, in this post I am not talking about shopping cart and e-commerce websites specifically, I am going to be directing my focus to local businesses who are looking to enhance their reach, grow into new markets or dominate in their current market.
With that being said...let's get to the good stuff!
Get Known
One thing all business owners know about successful sales people is that they make themselves known. The only way you can ever share a message is to present a message that gets eyeballs.
To get your website out of the cellar (i.e. the 2nd or more page of Google results), you need to identify the proper keywords in your niche and how your potential customers are searching for these terms. The customer is typically going to be asking a question such, "who is the best pediatrician near me" not just "pediatrician" and your job is to have created specific localized landing pages that show up for that keyword phrase. Simple yes, but it does take research and know how. To get more insights into SEO and optimizing your website for sales, check out this link.
Know Your Role
What makes the internet so great is also what can make it a pain for traditional sales strategy. Internet users are solely looking for what's in it for me, and if your website is all about you, what you do, and how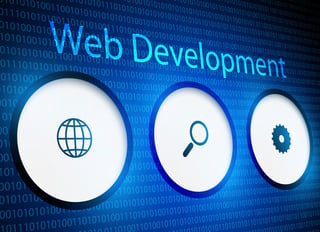 you do it, they are going to move on to someone who is going to provide them relevant answers to their questions, not self-aggrandized promotion.
If you preach about yourself so much that they identify you as not having what they need, they could care less about your experience, processes, website looks and so forth. Focus on the benefits of what you offer up front. Only then can you begin to create a user experience that they will stick around for. It has become such a cliche, but people don't care how much you know until they know how much you care! Care for them by sharing how you can help them. If you need some guidance on the psychology of modern buyer behavior check out this post.
Know Yourself
Based on different requirements of your audience, you can help guide conversations around the buyer's plans, goals, and challenges and lead with a message personalized to the buyer's decision-making process By customizing features and highlighting benefits to your target audience you can help build long term relationships. Think of trying to sell a swimsuit to a lady in Moscow in January; she probably is not going to connect too well with your message; unless she is part of the Moscow-led polar bear club ;)
Highlighting specific benefits can help in addressing crucial questions your audience has on their mind.
Here are a few examples:
How does your service help me?
Does your service add particular value I can't get somewhere else?
Can I test the service out or can you give more something for free?
How can I learn more about your service?
How do I buy your service?
Think about showcasing particular case studies or testimonials on your website that are specific to what your target audience is looking for. Let's go back to the pediatrician example, if you can feature a testimonial of a mom satisfied with how your office was able to treat her sick daughter, count that as money in the bank, you are proving a huge benefit of your service, and this helps to add a uniquely human quality to the equation.
Know What's Important
Any great salesperson knows what are the main points of his or her product or service and because of this, they focus on these elements to grab attention.
Well, your website should follow suit, make sure to put a big, bold, benefits-oriented H1 tag front and center that lets your target audience know exactly what they can find on your site and how it is relevant to the keyword phrase they searched for. ("Welcome to our..." is NOT an effective headline because it is not relevant). If the person is searching for a "Top Rated Car Accident Attorney", your headline should match their search expectations.
Know Your Communication
Communication is essential, with today's empowered consumer! This modern demand generation means less of your websites focus on interruption and talk about yourself and more on inbound marketing and providing value.
Successful communication through a powerful Inbound Marketing Website Sales Strategy revolves around two tactics:
Continual quality content production through the use of blogs, contact forms, emails and testimonials

Frequent participation in social media where your target buyers are already conversing
Sales websites that can effectively communicate with their visitor's drive results today and into the future.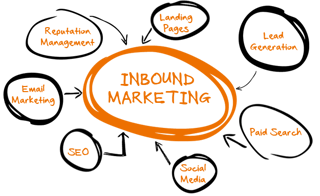 A well-structured website design that allows for good communication can help you:
Improve your branding and reputation online
Drastically reduce bounce rates
Get more ideas about future content to write about or new services to offer
Help to Generate more leads, sales, and subscribers
Know We Are Here For You
We are an advertising agency that combines traditional advertising, inbound marketing, and growth driven design strategies to create innovative, outside the box campaigns that are in sync with our customers.
If you are ready to turn your website into the ultimate sales tool, please click the link below for a Free Inbound Marketing and Website Growth Consultation!