---
How to convert Visitors to business leads
Many business owners struggle w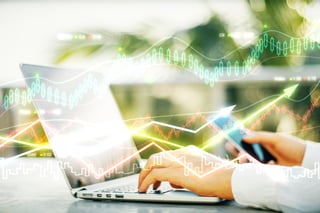 ith how to turn perfect visitors into business leads, but inbound and content marketing strategies are the answers!
Converting visitors is actually relatively easy. If you provide valuable free content, people who are in need will automatically come and find you!
The point of inbound marketing is letting the customer come to you. Complete strangers often turn to the internet when they encounter a problem. They search for answers and solutions online, and if your company provides them with quality information that solves their problem, you have just gained a visitor.
This type of marketing is non-interruption. The "visitor" came to your website because they were in need of the information or product that you offer. Instead of annoying potential customers with sales pitches and disruptive ads, continually supply them with valuable information they need. That behavior should ultimately be rewarded with years of business from that customer.
Once you create a valuable, information driven, online presence for yourself, you will begin to notice that your business is gaining some serious momentum. The desired result is increased traffic to your website, but how do you get these strangers turned website visitors to eventually become leads?
Now that you have gotten a stranger to your website you need them to stay. This part is slightly more difficult because it is time for you to take charge and direct the potential lead where you want them to go. They found your website on their own because of the information you provided, but now you must work to convert them to a lead.
Create a landing page with very limited navigation options. The less distractions a visitor has, the better chance you have of keeping them on your site, focusing them on the content you want them to see, and converting them into a lead.
Once these strangers visit your website, you have the power. Direct your new visitors to where you want them to go and reinforce their visit by providing them with valuable content driven information. This is an important step to insure that your visitors are being exposed to the most valuable parts of your website.
Then, assuming your goal is to get prospective customers to sign up for a free trial of your service, make it very clear by placing a call to action in a logical place "above the fold." The layout should be simple and easy to understand. This clear call to action should encourage visitors to take the next step and demonstrate their interest by signing up for a sample service of some kind and in return provide you with their personal information.
Donovan Digital Solutions has years of experience in inbound and content driven marketing. Contact the professionals today to learn how we can help you generate more leads for your business! Click on the link below for a free consultation with an experienced marketing professional at Donovan Digital Solutions.