Business owners who need to develop a successful online presence using a content marketing strategy usually report having difficulty with continually producing new and fresh ideas for their post's content.

The most common problem they face is a lack of time to find these ideas, let alone more time to then write about them.
If you are one of the many individuals who are having trouble finding the time to think of new ideas, write fresh and exciting content, and then publish it, you are not alone.
I am here to present you with the idea that solved our content creation problems and can even solve yours!
A comprehensive content creation calendar is a simple way to organize your thoughts and time. That is right; a calendar may be the solution you have been searching for.
Now stay with me, this calendar is more than just a daily to do list. It is a pre-scheduled, time commitment, that forces you to confront your content and create it when it needs to be done.
Do not let the most important part of your online content marketing strategy end up on the backburner, what goodwill that does for your business?
The tips below will thoroughly explain why a content creation calendar matters, and when you decide to create your own content marketing calendar, you and your business will be on its way to success!
It Helps You Publish New Content Often and on a Set Schedule
Companies rely on content marketing, so if you want yours to be a success, it is vital that you publish content regularly and on time.
If your customers expect you to publish a new blog or video every Tuesday, you better have that piece of content completed and ready to go by the end of day Monday at the very latest.
If your potential customers find that you are reliable, helpful, and entertaining, you will successfully start to build an online following.
Therefore, planning on your end becomes essential if you want to deliver what you promised.
Also, planning your content calendar ahead of time allows for you to plan around events and sync your content to special promotions in the months to follow.
For example, if your business is having a sale or special promotion, you can devote your blog posts in the weeks before that particular product or event.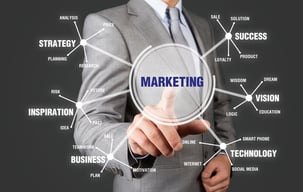 It Provides a Better Perspective
Creating your content calendar on a quarterly, or even yearly, basis gives you a birds-eye view of your online content distribution.
It is extremely advantageous for a business owner to be able to view exactly how much content was published, what form that content was in, and how regularly said the content was distributed.
These factors can then be adjusted accordingly for optimum business success.
We always recommend your calendar never to be shorter than a month, to provide you with as much detailed information about your content publishing schedule as possible.
Planning your content for months at a time enables you to:
Plan monthly or weekly feature articles, series, or other types of posts on a specific topic
Schedule content based on a particular theme, depending on the time of year (Halloween, Christmas, 4thof July, etc.)
Maintain a certain consistency of your core messages across your topics and content forms
Avoid duplication and overlapping subjects
It Allows for an Abundance of Time to Find Hot New Ideas
The secret to always having new topics to write about is keeping a constant list of smart and helpful topics you would like to write about.
Rather than sitting down to write your next blog and racking your brain for hours, try keeping an on-going list of potential topics.
When you are at the store, laying in bed, in the shower, or literally where ever you are, when an idea for a topic strikes you, write it down.
Then, when you have time later, decide when the right time to showcase that particular topic is, and then add it into your content creation calendar.
This way, when it is time to create your next piece of content, the topic is already at hand, and all you have to do is write.
It Syncs with Your Other Marketing and Advertising Planning Sources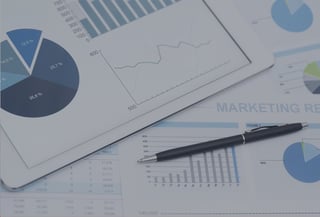 This may seem obvious, but planning your content schedule of time with an editorial calendar can also take the rest of your marketing and advertising to the next level.
Just because your utilizing an online content marketing strategy does not mean you cannot combine those sources with your other advertising services.
Matching your advertising schedule with your content publishing calendar can be beneficial and get your brand noticed by your potential customers.
If you plan to outsource articles or have guest contributors, your content marketing calendar can help manage all of these new contributors by providing specific topics, due dates, and promising leads while preventing the duplication of topics and content.
It Brings Your Content Marketing Strategy to Fruition
Many businesses have grand ideas when it comes to content creation and strategy, but unfortunately, this all comes to a screeching halt at the idea stage.
Very few businesses actually have a consistent and successful content marketing strategy in place, so this calendar is meant to change that.
The hardest obstacle business owners face is finding time to research ideas and new concepts to then write or talk about on their website.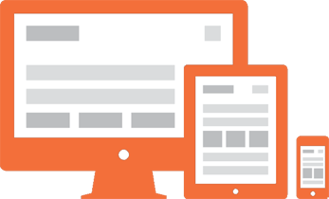 Therefore, setting up your editorial calendar properly will allow you to schedule your time properly, jot down some topic, title, and format ideas, as well as meet your content deadlines.
If you are not the one writing the content, the calendar will also enable you to allocate these tasks to various other people in your company.
Do not underestimate the importance of content marketing for your business!
If you find that your business needs more of a professional touch, contact the inbound marketing experts at Donovan Digital Solutions.
Our professional marketing team can help you successfully implement your content marketing strategy and bring more customers to your website faster!
Call today or click on the button below for a free content marketing consultation!