Generating Better Leads With Facebook and Twitter
Facebook and Twitter are two of the most popular social websites for generating business leads. Out of the many social networking websites, Facebook and Twitter are two of the most essential for a business to implement into their social media marketing strategy. They can boost a company's website traffic and lead generation, but successfully using them can be tricky.
Although many old school business owners think that advertising on social media is too new school for them, it can be the most effective way to reach target customers. Many business owners believe that social media attracts primarily younger audiences who are not their target customers, but social media websites like Facebook and Twitter have hundreds of millions of users who range from teenagers to those over the age of 75. No matter what demographic a company is targeting it is bound to find potential customers on these sites. And what can it hurt? Your business has nothing to lose by signing up for social accounts because it is free exposure for your brand!
Facebook:
Have you ever wondered how websites like Facebook place ads on your news feed for websites, products, or services you recently searched for? Well, it's not magic, it is something called behavioral targeting.
You may be on Facebook to casually creep on your ex or that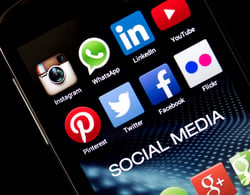 super successful person you hated in high school, but before you know it, there it is, you'll see an advertisement for that brand new bag you were contemplating buying. And the more it is in your head, the more you will be persuaded and inclined to purchase it. Point being, if these advertisements work on you, don't you think they would work on your customers? Why not utilize behavioral targeting with Facebook Ads for your own company's agenda?
Placing Ads on Facebook can help to achieve a variety of different goals. They help to generate leads and gain followers from a company's target audience. These are important goals and achievements because Facebook is not the platform for direct sales. But, building your brand and developing trust among followers is essential for creating long-term relationships, leads and customers.
Some ideas for promoting your Facebook posts are;
Provide A Link
Create A Contest
Post Interesting Pictures and Videos
Anything engaging that does not send visitors straight to your product or service page will be a beneficial strategy to employ. Utilizing Facebook for consistent visibility will likely help target your prospects and gather leads from your desired community.
Twitter:
Another simple but effective strategy to use when launching a digital marketing campaign is to utilize Twitter to gain business leads.
Twitter advertisements have beneficial customization options that allow a company to target a specific audience. These ads allow companies to place themselves in front of consumers who are interested or potentially interested in their product or service. They will engage the prospective customers and provide them with the information that they are looking for.
These ads help companies fully connect with their target audiences. The results will drive business to websites and add credibility to the brand. Once they find your website, it is up to you to turn them into leads by creating strategic landing pages that include a call to action and prompt consumers to take the next step.
Twitter chats are also very helpful in business promotion. Twitter chats are scheduled discussions hosted by a particular Twitter account to try to promote consumer awareness, engagement, and conversation. They often use a particular hashtag so that other Twitter users can continuously find and follow the account and their chats.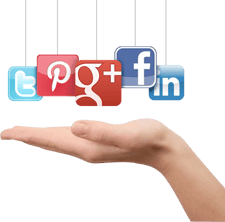 Whether your company is hosting the Twitter Chat or you are just a contributor, it is paramount to be a great participant. This allows your company to gain visibility within your field and from your prospective leads and customers. Doing so will build your authority, demonstrate your expertise and help your business gain follows and leads.
Ask and answer questions and make sure your contributions and comments are always insightful, positive, and truly demonstrate your abundance of knowledge and understanding in the industry.
Most importantly, this is not the time to pitch your products. But, it is likely that the people participating in these Twitter chats are your prospective audience, so it is a great place to gain followers and peak an interest to generate leads.
If any participant seems to be extremely interested or involved, try following their Twitter account and watch to see if any of their future conversations relate to your company's products or services. It is sometimes acceptable to tweet these potential customers, but be strategic and do not over sell or bombard them with spam. Comment on relevant Tweets only and focus solely on building the relationship.
If your company is interested in generating more business leads through the implementation of social media marketing, contact Donovan Digital Solutions today for our exclusive Free Marketing Offer!